The Peugeot 208
The 208 is a cracking little car, with a great road presence. It was the first of the new look Peugeot Designed cars to come with the now standard distinctive lion like LED fang lighting in the front bumper.
The 208 is offered in some real vibrant striking colours to offer you a sense of individuality. It has 3 different drive train options, the most popular being the 1.2 Petrol, it also has a 1.5Hdi Diesel option and the e208 is also available in a 50Kwh battery delivering you a range of 310kms.
As with most of the Peugeot range the 208 comes in 3 different trim levels the main seller would be our Active model, although it's the entry level it's packed with some great spec, the next one up is the Allure and GT above that is a real head turner. Go look one up for yourself and see what you think.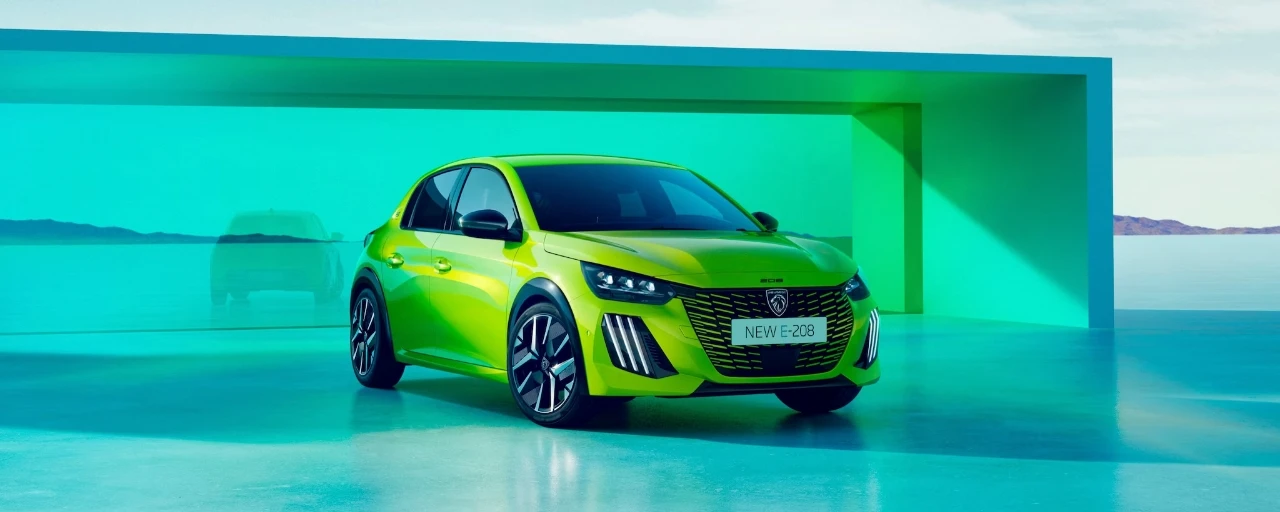 We have the spec sheets and price lists showing on the right side of the page, it should give you all the details you need to know about the vehicle.
However, if you would like more details on this model with regarding colours and car configuration we suggest you visit www.peugeot.ie. Specifications, colours and model line ups are constantly changing and as this is our own website we couldn't possibly keep up with the changes. To make things easier you can click this link to bring you directly to the page you want to see, but before you go, we would like to hear from you. Please register your interest in this model and allow one of our sales team to contact you and answer what questions you have and hopefully organise a test drive at a time that suits you.
Additional Downloads
Brochure
Accessories