The Peugeot 3008
The Peugeot 3008 was first launched in late 2017 and was the first of a new breed of Peugeot. It brought the brand out of the dark ages & made people turn their heads and look twice at the ever-present French brand again. Coincidently the launch of the NEW 3008 coincided with our own Peugeot Dealership launch and neither of us have looked back since.
In 2021 it got a mid-cycle facelift which added the now famous LED front Lion fang lights to its bumper and Lion Claw design to the rear lights making it distinctive from it's competitors.
The 3008 now comes in 3 different trim levels, the entry level Active model which we don't sell a lot of, the Allure model which is very popular and finally the GT model which adds that extra bit of flair for people who want to stand out.
It also now comes in 3 different drive trains offering you the power of choice:
1.2 130bhp Petrol,
1.5 Hdi 130BHP Diesel
1.6 180BHp Plug-in Hybrid (Jan 2023 Production)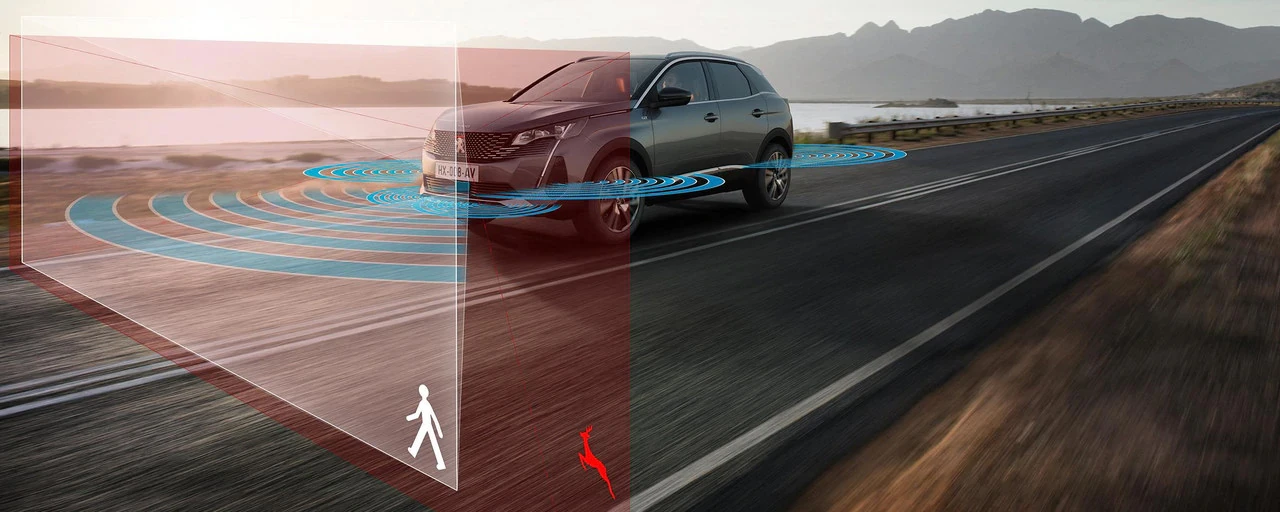 Some changes are being made to the 3008 for 2023. The 1.2 Petrol engine is being replaced by a mild hybrid version which will make the vehicle more economical, cleaner and lower the emissions which will drive the price down in Ireland as it will come with a lower VRT %.
Peugeot are also stepping up their efforts to help their customers over the next few years to transfer into fully electric vehicles with ease. From 2023 the 3008 will no longer offer a manual gear, it will only be available in Automatic across all their drivetrains.
We have the spec sheets and price lists showing on the right side of the page, it should give you all the details you need to know about the vehicle.
However, if you would like more details on this model with regarding colours and car configuration we suggest you visit www.peugeot.ie. Specifications, colours and model line ups are constantly changing and as this is our own website we couldn't possibly keep up with the changes. To make things easier you can click this link to bring you directly to the page you want to see, but before you go, we would like to hear from you. Please register your interest in this model and allow one of our sales team to contact you and answer what questions you have and hopefully organise a test drive at a time that suits you.