The intense appeal of the decidedly high-end new PEUGEOT 308 captivates you with its strength of character and dynamism. To make every moment your moment, you can count on the innovative and practical technologies of the new Peugeot i-Cockpit® which enhances your onboard experience. And for driving comfort offering the best combination of efficiency and performance, allow yourself to be swept away by the range of plug-in hybrid, petrol and diesel engines.
DESIGN
Intense seduction
You are struck at first glance by the intense appeal of the new naturally high-end PEUGEOT 308. It is the first vehicle in the world to feature the new PEUGEOT badge, the brand's timeless identity, combining history and ultra-modernity. This emblem, with its contemporary typeface, is displayed majestically on the radiator grille. The bonnet sports the 308 monogram, with a front end signalling the new look.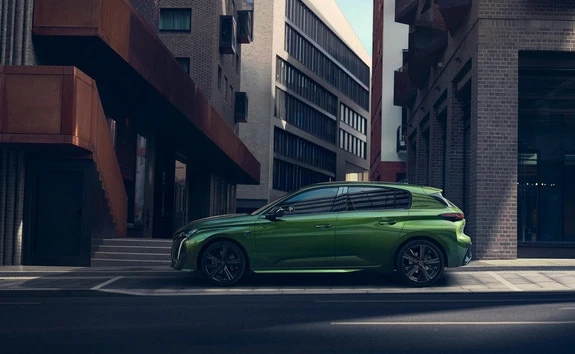 The surprising silhouette of the new PEUGEOT 308 is dynamic from every angle. Its sleek, athletic lines with bold proportions emphasise a powerful personality.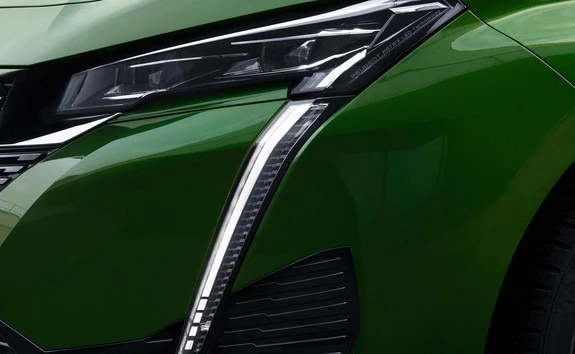 The ultra-compact front lighting signature is decidedly contemporary and hi-tech. Combining elegance with strength, the front headlights mark the dynamism and identity of the new PEUGEOT 308.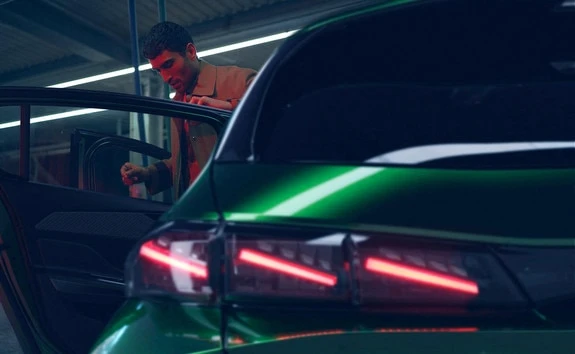 The hi-tech and modern rear lighting signature is accompanied by ultra-compact Full LED lights or 3D Full LED lights, with specific claw-to-claw illumination.
DRIVER'S POSITION
TECHNO SPIRIT
New experience of the PEUGEOT i-Cockpit®
The new decidedly ergonomic and intuitive PEUGEOT i-Cockpit® offers easy access to the full range of features carefully designed to transform your time into quality time.
New compact heated steering wheeli, centralising all the controls: radio, media, telephone and driver-assistance systems.
New digital head-upi or digital 3D holographici instrument panel.
For a shared onboard experience, the PEUGEOT i-Cockpit® is very accessible to passengers:
New intuitive and customisable multi-window touchscreen and new virtual i-toggles.
New central console with multiple storage spaces.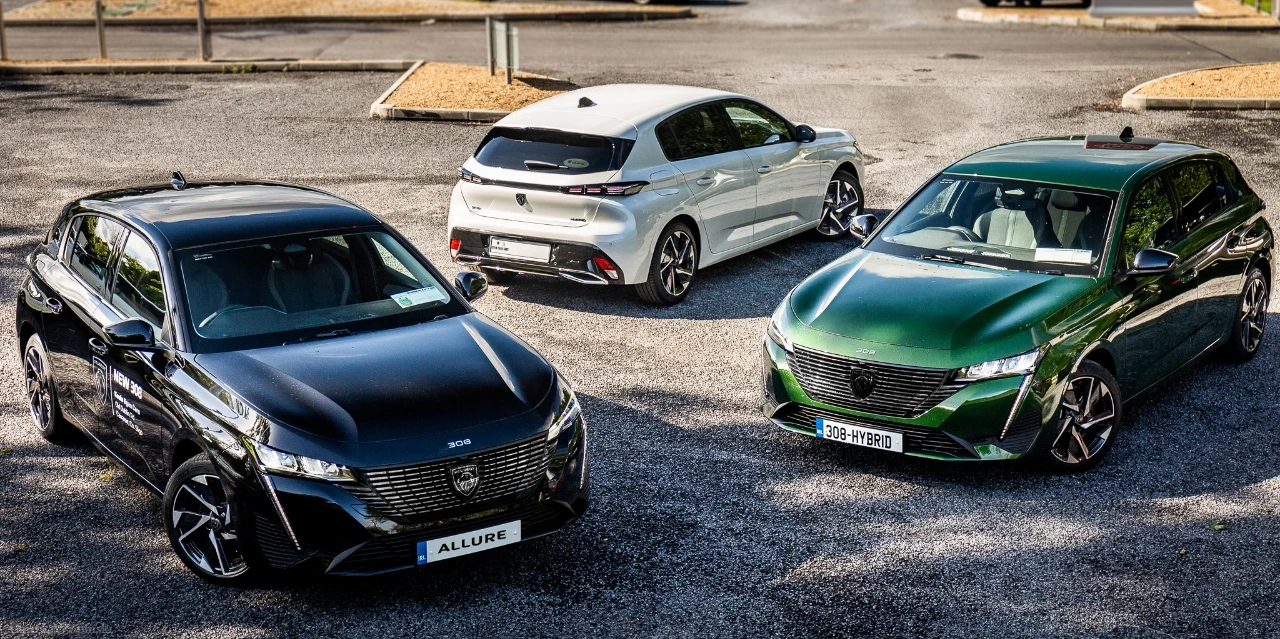 ENGINES
PERFECT FIT
The new 308 gives you the power to choose between plug-in hybrid, petrol or diesel engines.
Plug-In Hybrid Engines
Discover new driving experiences thanks to the plug-in hybrid engines available on the new PEUGEOT 308:
HYBRID 225 e-EAT8, combining:
A 180 hp PureTech engine (132 kW)
A 81 kW electric motor
An e-EAT8 electric eight-speed automatic gear box
HYBRID 180 e-EAT8, combining:
A 150 hp PureTech engine (110 kW)
A 81 kW electric motor
An e-EAT8 electric eight-speed automatic gear box
The 12.4 kWh electric battery provides a 100% electric driving range of up to 60 km WLTP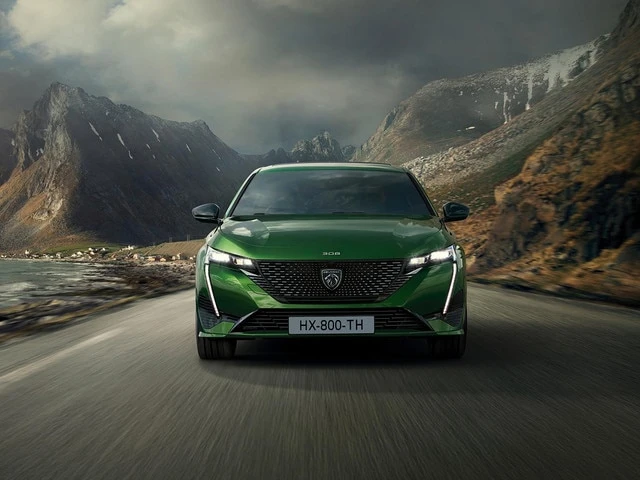 Tech & BlueHDi engines
The new PEUGEOT 308 is fitted with the latest generation Euro 6 low CO2 engines, all equipped with Stop&Start.
In Petrol, the following three-cylinder 1.2L engines:
PureTech 130 S&S EAT8 automatic gearbox.
In Diesel, the following four-cylinder 1.5L engines:
BlueHdi 130 S&S EAT8 automatic gearbox.