DESIGN
Citroën C4 SpaceTourer is first and foremost a vehicle of lively, modern styling. The unique, dynamic design gains in prestige with its bold looks and flowing lines. Styling is enhanced by the glossy black rear chevrons with chrome surrounds, a lively front-end design conveying a sense of performance and power, a black two-tone roof and silver roof arches. A wide range of body colours are available (Polar White, Platinium Grey, Steel Grey, Ruby Red, Lazuli Blue, Onyx Black, Soft Sand).
COMFORT
With its Citroën C4 SpaceTourer MPV, the brand confirms its credentials and know-how in terms of comfort. The new model's agility and extensive range of equipment offers an invitation to travel, with or without your family, along with a unique driving experience.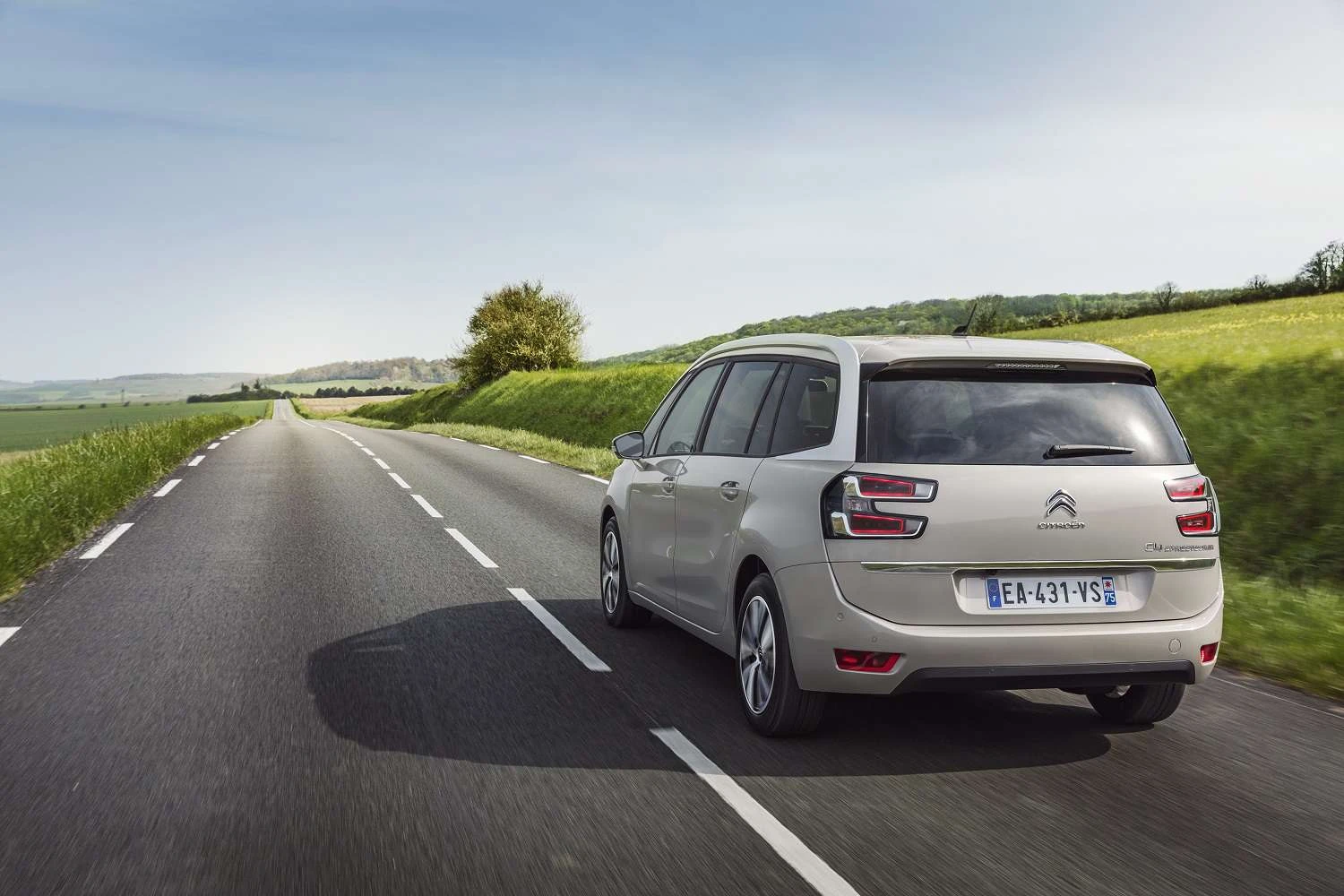 HANDS-FREE TAILGATE
Another strong point of Citroën C4 SpaceTourer is its boot. The wraparound tailgate suggests robust strength and amplitude. The boot is easy to access and roomy, with capacity of 537 litres and up to 630 litres with the seats in row 2 pushed forwards. On Citroën C4 SpaceTourer the tailgate is motorised and also hands-free. This function lets you open the boot easily even when your arms are full, using the sensor under the rear bumper. Simply wave a foot to open or close the tailgate.
NEW EAT8 AUTOMATIC GEARBOX
For maximum comfort and driving pleasure, Citroën C4 SpaceTourer is now available with an EAT8 (Efficient Automatic Transmission 8) gearbox. The EAT8 gearbox optimises gear change control while cutting fuel consumption and CO2 emissions. This new automatic gearbox cuts fuel consumption by up to 7% compared with EAT6. This result is achieved through the transition to 8 gears and through greater efficiency, with Stop & Start extended to 20 kph, EAT8 is also lighter and more compact. The smooth premium feel of the gear shifting function contributes to undeniable comfort in use.
Downloads